Description
A female orisha in Yoruba religion, she is believed to be the spirit of the Niger river, and is the goddess of storms, winds, she is the wife of Ṣàngó, and was also an Ayaba, or queen when he was the Aláàfin of Ọyọ́, and was regarded as the favorite of Ṣàngó's wife because of their similar tempers. She is a warrior and is unbeatable. Oya presides over healing and necromantic divination. In Venezuelan Espiritismo, she has dominion over justice and memory. She is invoked for fertility, especially after chronic miscarriages. Oya may be the true mother of the Abiku, the child born to die. Oya protects against lightning, electrocution, hurricanes, tornadoes, and storms. She heals lung diseases. Oya is syncretized to Saint Barbara, Saint Barbara Africana, and Saint Teresa of Avila.
Living Spirit Dolls
Spirit Dolls are created for the purpose of giving a helping spirit a body to inhabit and set its intention to produce the desired magickal outcome. These spirits are also called "magickal servitors", not because they are enslaved, but because they are brought into existence to achieve a purpose as set by the Bruja. They are made for all purposes, such as drawing a lover, gaining wealth, protection from negative forces, healing, and much more.
There have been a lot of horror movies made based on this magickal practice. Those movies are based on ignorance driven by Hollywood's perception of Vodou and Witchcraft. My dolls are made with love and light and will be inhabited by an elemental spirit that will work for you to achieve your goal. This form of magic originates from the Congo people in Africa who came to the Americas during the transatlantic slave trade.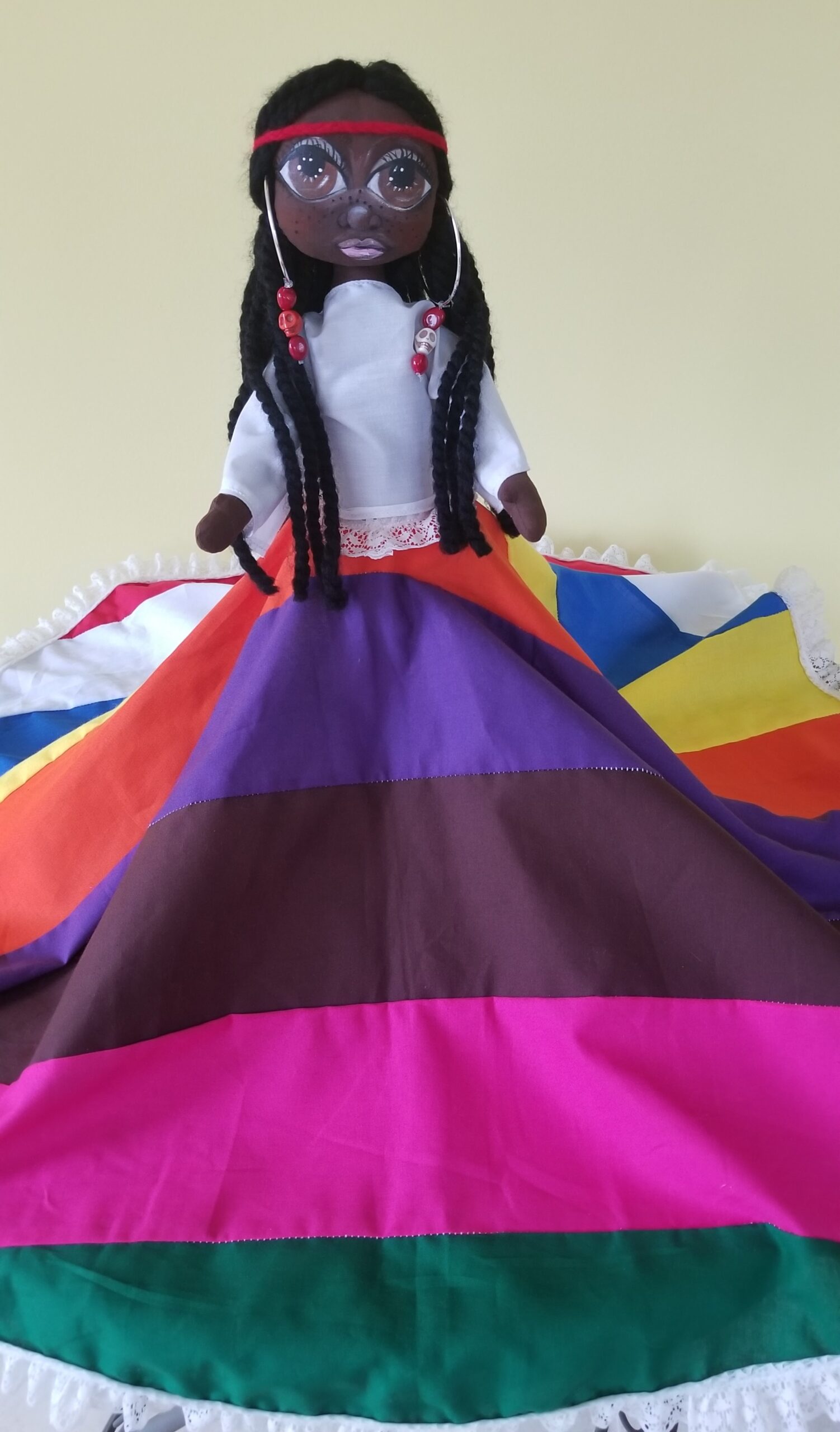 It is important to remember that the doll is inhabited by a living spirit. Offerings of flowers, incense, cologne, or liquor may be given to a doll to feed its energy one a week. Spirits need love and light to stay healthy and active, never neglect taking care of your doll or the spirit may become sad or upset and will leave. It might leave after it accomplishes the mission set forth by the Bruja. This a spirit companion that is created for you to suit your magickal needs. When you choose the doll you want to buy I will "prepare her" or "fix" her by invoking a spirit to live in her. She will be filled with all the proper ingredients to accomplish the spirit's task. If you create a good relationship with the spirit and keep her taken care of the spirit might become a guardian spirit to you and stay with you and your family for generations.