Traditional Puerto Rican Healing 
Puerto Rican traditional healing practices are born from several religious traditions that evolved on the island and in the United States. Those are indigenous Taino Indian spirituality, African Traditional Religion, Folk Catholicism, and Espiritismo (spiritism). Traditional healers have the ability to use the essence of herbs, roots, and flowers to bring mental, emotional, physical, and spiritual well-being to their clients. They do this by enhancing herbal preparations with music, dance, prayer, and the petitioning of spirits. This is not faith-based healing, nor are the medicines snake oils. The herbs, roots, and flowers that are used have real physiological effects as observed and practiced by native people from antiquity. The herbal remedies that are made can be teas, tinctures, and tonics for ingestion or salves, infused oils, and baths for topical use. Lighting candles, charging crystals, doing spiritual investigations, and working with spiritual energies are also used in this tradition. These therapies are complementary to and used in conjunction with Western Medicine to treat a variety of ailments. 
The first herbalists in the Americas were the Native people. Indigenous spirituality primarily holds an animist worldview. That means all things, including plants, have intelligence. The Arawak migrated from South America up into the Caribbean Islands, to Florida, and even as far north as the Carolinas. They are referred to as Tainos.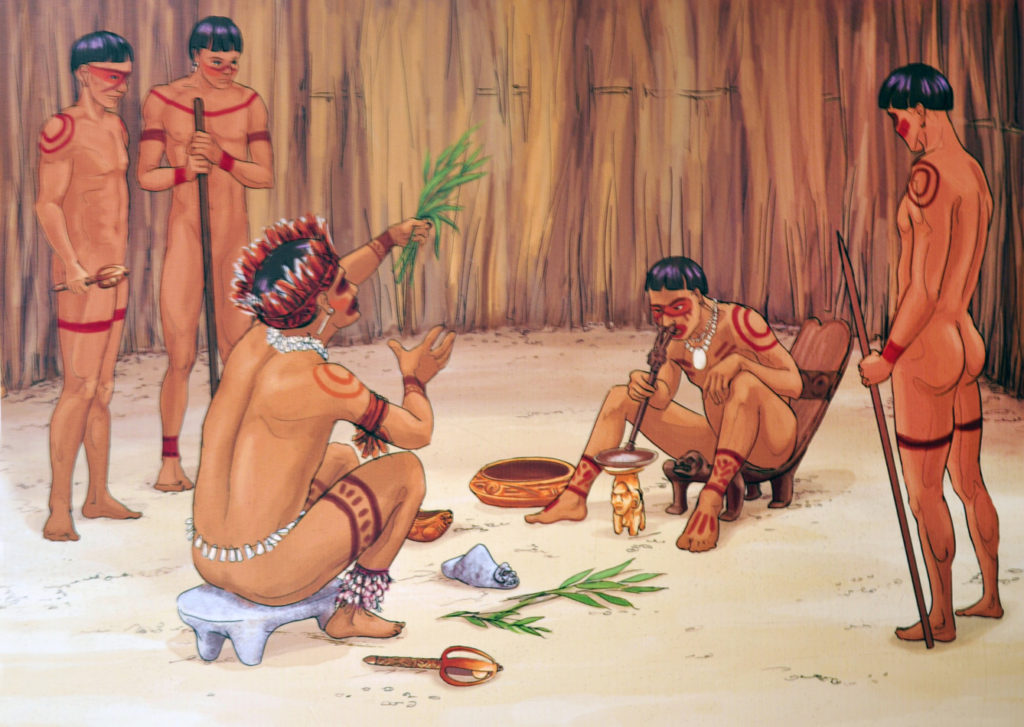 The Tainos were the people who greeted Christopher Columbus when he arrived in the Caribbean. These Native people had already inhabited the region for 1000 years before Columbus arrived and had intimate knowledge of the islands, healing plants, and mastered sea travel. The Tainos were referred to as the "good folk" who were handsome, energetic, and hospitable. They were a peaceful and non violent people. They had a cosmology, performed ritual bathing, venerated ancestral spirits, and used hallucinogenic plants to go into trance. Next time you eat something Creole know that it was the Tainos who invented the seasoning!
A Cemi (or Zemi) is a collective term in the Taino Arawak culture for a "sacred thing". Cemis are rooted in ancestor worship and the Tainos believed that the cemis contained the essence of the spirits. The simplest and earliest recognized cemis were roughly carved objects in the form of an isosceles triangle but cemis can also be quite elaborate with highly detailed human or animal effigies carved from sacred wood.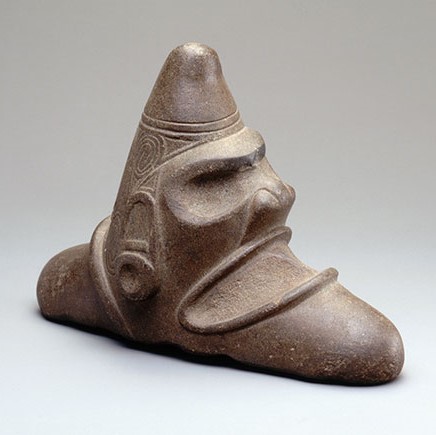 When African slaves were imported to the new world they brought Traditional African Religions with them. The African slaves that were brought over included royalty, military, and priestly classes. The ancestral knowledge that was brought to the new world ran deep into the Congo. Some Tainos and Africans were able to escape to the forests, caves, and mountains where the Spanish refused to venture. Others fled to surrounding islands.  Native religion was outlawed and Christianity was forced onto the Tainos and Africans. The Spanish believed them to be intellectually inferior and would not understand Catholic theology, so they gave them statues and taught them Saint adoration. Those who were enslaved by Europeans concealed their religion syncretizing Taino and African spirits with Catholic Saints. This is how the Afro-Caribbean traditions were born and how Taino and African spirits were not forgotten.
Traditional African Religions
Traditional African Religions, or traditional beliefs and practices of African people, are a highly diverse group of religions born from various ethnic groups in different geographical locations. Generally these traditions are oral rather than scriptural.  Primary beliefs include one Supreme Creator, belief in spirits, veneration of ancestors, use of magic, and traditional African medicine (herbalism). Followers of traditional African religions pray to various spirits as well as to their ancestors. These secondary spirits serve as intermediaries between humans and the primary God, also referred to as the Supreme Deity. Most African societies believe in a single supreme being such as Olodumare. Some recognize a dual God and Goddess such as Mawu-Lisa.
The Yoruba Speaking People 
IFA is a Traditional African Religion that originated in what is now Nigeria with the Yoruba speaking people. IFA is a spiritual science with a very complex binary system of divination called ODU IFA. The knowledge of Ifa has been preserved within Yoruba communities and transmitted among IFA priests. A New World manifestation of IFA is called Santeria or Lucumi. Orishas are the spirits of IFA, like angels and archangels, who are in charge of human affairs.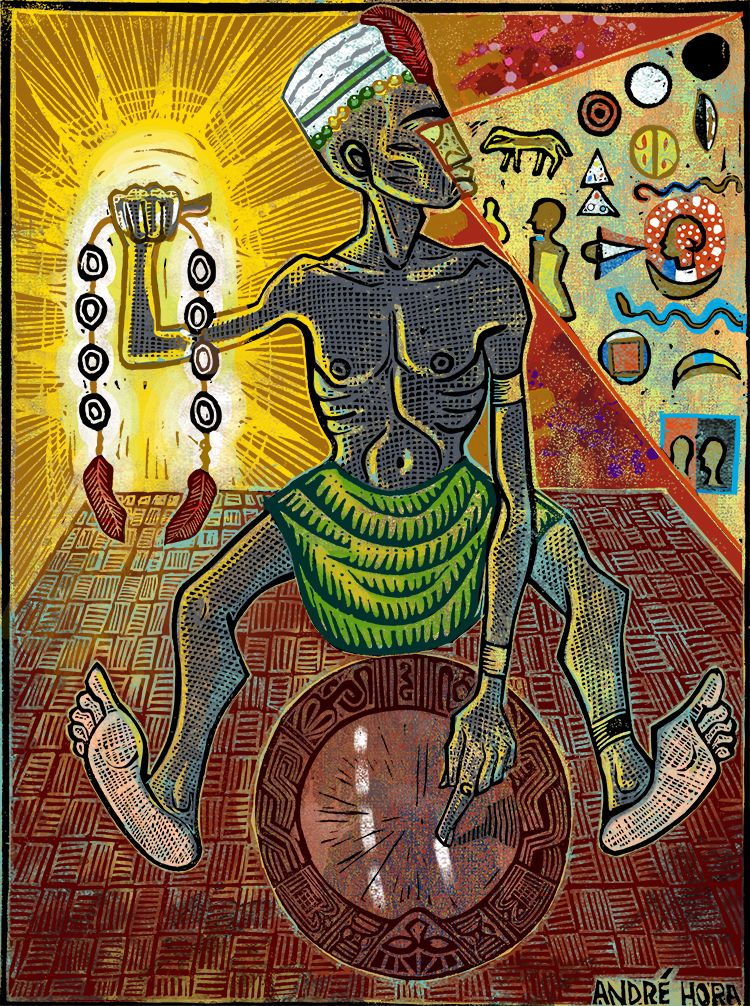 The Fon Speaking People 
Benin, in West Africa, is the center of Vodou in the world. When the people of the Dahomey Kingdom arrived in Saint Domingue their spirits came with them. Over time Vodou developed differently across the island. Haitian Vodou and 21 Divisions (Dominican Vodou) is different from what is practiced in Africa, yet they drink from the same well. At Vodou parties the LWA or Mysteries are called and when they arrive they possess their devotees to communicate with the congregants.
The Bantu Speaking People
Portuguese explorer Diogo Cão sailed the Congo River becoming the first European to encounter the Kongo Kingdom. King Nzinga Nkuwu converted to Christianity in 1485. Kongo people maintained churches but also kept shrines to their local spirits. The Kongo people's conversion was based on a different assumption about what Christianity was and syncretic beliefs continued for centuries. A New World manifestation of Congo spirituality is called Palo Mayombe.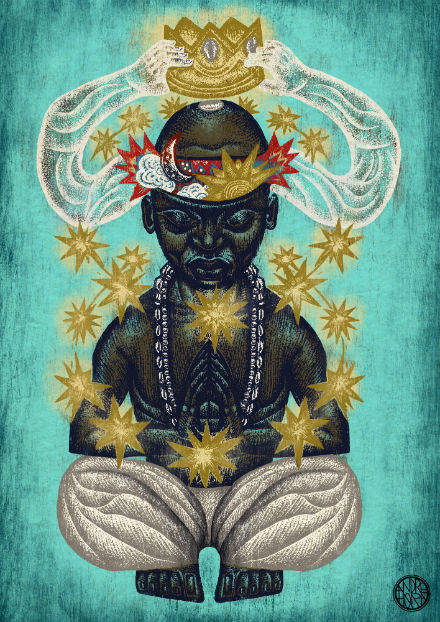 Espiritismo - Santerismo - Sanse
Espiritismo, Spanish for Spiritism, is the most influential belief system that impacted the island of Puerto Rico second to Catholicism. Espiritismo teaches that there is one God who is the benevolent creator of the universe. Just as good and evil exist in the physical world, it also exists in the spiritual worlds. Elevated ancestors and spirit guides influence a person in a positive way while malevolent spirits can do so in a negative way. Espiritismo has never had a single leader nor center of practice and its practices vary between individuals and groups. Espiritismo was influenced by the books of French spirititist Allan Kardec, but they only reinforced the existing folk practices of ancestral and spirit communication. Espiritismo also absorbed and influenced foreign religions entering the island such as Santeria and Vodou.
Working White 
La Mesa Blanca is the name for the ancestral and spirit guide shrine, as well as the most popular form of Espiritismo in Puerto Rico. The Boveda is a small end table covered in a white cloth with flowers, candles, glasses of water, and other items relevant to honoring the dead such as pictures of the deceased. It acts as a portable for the beloved dead to come communicate with the Espiritista. It is a place to pray, meditate, and speak to ancestral guides. It is a separate altar from the one honoring the Saints.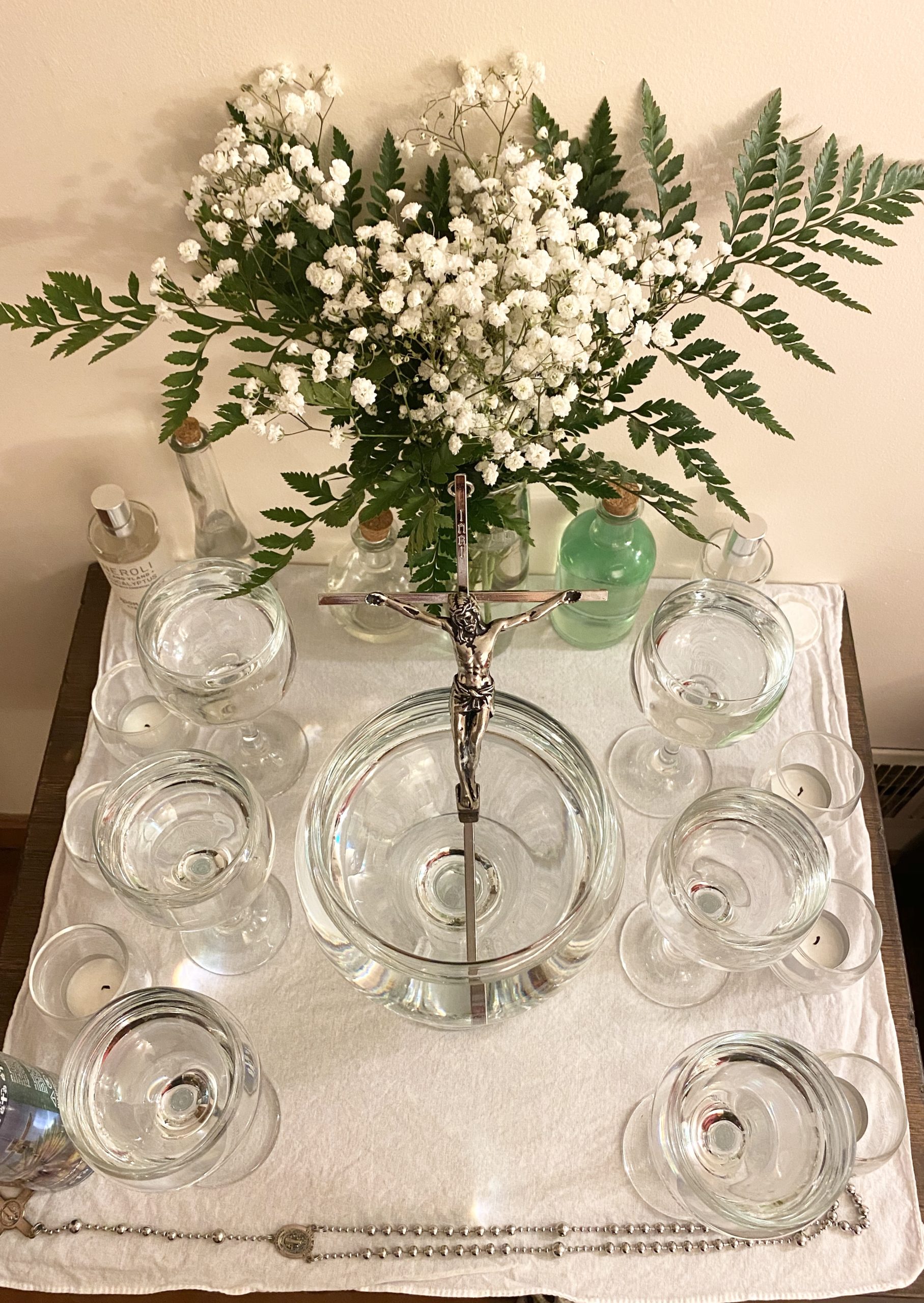 In the early 1800s Espiritismo gained popularity in Puerto Rico because of it's condemnation of the Colonial Catholic Church. Espiritismo eventually made it's way to New York City during the Puerto Rican and Cuban diasporas of the 1940s and 1950s. Fleeing a shattered economy in Puerto Rico, and political persecution in Cuba, this new generation of Caribbean Americans continued to practice their faith in garages, basements, and bodega backrooms. When a practitioner of Espiritismo incorporates elements of Santeria in their practice it is referred to as Santerismo. Espiritistas who practice Sanse, Puerto Rican Vodou, are called Sancistas. Animal sacrifice and blood offerings are not performed by Santeros or Sancistas unless they are initiated into another tradition that requires it. The use of candles, oils, colognes, and herbs are a central part of healing as well as working with a variety of spirits from many different cultures.
The development of Santerismo was due to a high demand from the Hispanic community for a simplification of the beliefs and rituals of Santeria. The complex rituals and hierarchical organization of Santeria is structured in such a way that ritual knowledge is understood by only a small elite priesthood. Santerismo also reduced the high cost of entering the Santeria priesthood which can costs tens of thousands of dollars. The synthesis of Santeria and Creolized Spiritism have created a new more accessible religious practice for those who want to honor the Orishas, Saints, and Taino spirits.
Puerto Rican Witchcraft
Brujería is the Spanish word for witchcraft. Men are called brujos and women brujas. Brujería doesn't participate in hierarchical communities or initiation-based fraternities. It is extremely individualistic. Rituals are heavily dependent on the attitudes of the participants, on the forces of nature, and spontaneity of spirits. As separatist ideals begin to gain momentum more practitioners are clinging to cultural nationalism especially that of Afro-Boricua and Taíno folklore.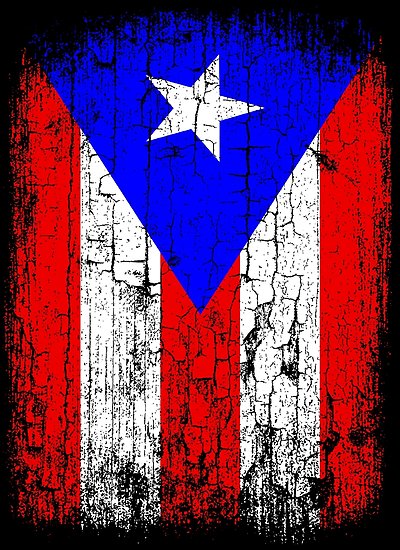 Puerto Rican Spirituality
Puerto Rican Vodou is a colorful mosaic of the evolution of Puerto Rican spirituality. A Sanse altar is usually decorated with African, Catholic, and Taino statues and iconography. Other articles on a shrine reflect the personal relationship between a Sancista and their Saints. Candles are lit and prayers are spoken not only to traditional Catholic Saints and Orishas but also Folk Saints whose souls became elevated by enduring the brutality of slavery. Sanse's roots are ancient yet it's healing practices are more relevant today than ever before. Sancistas use divination or mediumship to determine causes for their clients illness and prescribe the right prayers, herbs, and saints to invoke. The Sancista, like the Hoodoo Man or Powwow, relies on the great power of God, and the intercession of Saints, to bring about healing.